Final lap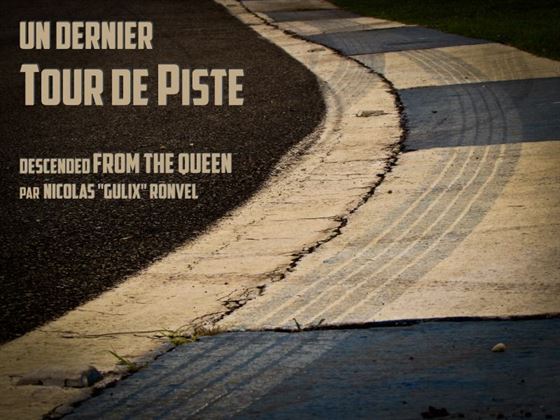 Final lap
It's the last race of a rough season. It's the most important of all races. The most prestigious one. The Champion won every race this season, but you're going to take your chances.
3.2.1.Go !
Experience the race live while remembering the highlights of the season, the sidelines of the circuit, your failures and successes, your relationships with other racers.
The Champion will win this race, of course. But what is your legacy going to be?
A game by Nicolas 'Gulix' Ronvel
WIP v0.2
Auteur :
Nicolas "Gulix" Ronvel
URL :
https://www.gulix.fr/blog/un-dernier-tour-de-piste/
Email :
[email protected]
ID Réseaux sociaux :
gulix
Play
Download PDF
Available games