Zombie Apocalypse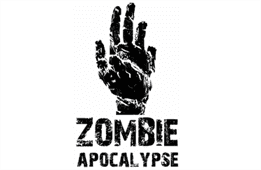 Zombie Apocalypse
A few weeks ago, the Apocalypse Zombie fell on the world.
A good part of humanity has been transformed into a horde of cannibal zombies.
The chaos reigns. The government can no longer control the situation.
Aside from hordes of hungry zombies, looting, murder and general suspicions are spreading. you are one of the few survivors, a group of nine people on their way to Atlanta.
Each player plays one of the members of the group. rumours are that the situation would be better in Atlanta.
You also hope to find a refuge or an evacuation zone or even a cure for the disease.
Your convoy includes cars and trucks, food and weapons and a strong faith in the future.
But your solidarity will survive the dangers that await you... A few weeks ago, the Zombie Apocalypse fell on the world. A large part of humanity has turned into a horde of cannibal zombies. Chaos reigns
Play
Download PDF
Available games